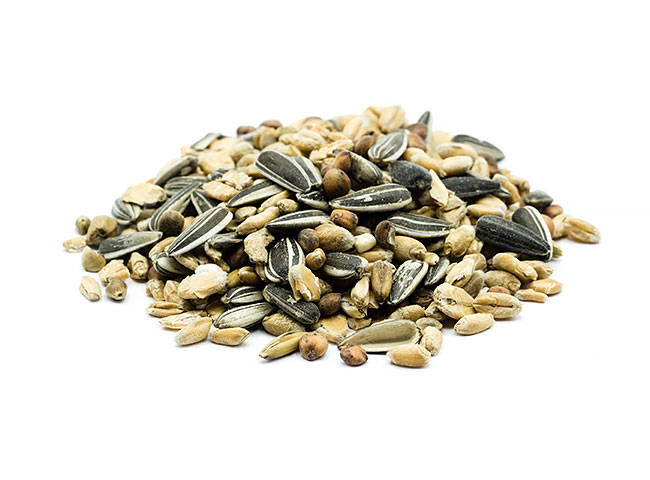 With its protein-rich content, sunflower seeds are an excellent feed for our birds. Sunflower seeds contain both B and E vitamins and also minerals.
The black sunflower seed actually contains more fat than the striped seed. The disadvantage is that they have a harder shell, which means that smaller birds find it difficult to eat them. This has meant that the most common sunflower seeds are the striped ones which are more easily manageable for our birds who during the cold winters need a lot of fast energy. When it comes to sunflower seeds, we work with a purity of 98% which guarantees that you do not have empty shells and debris.
European Greenfinch, Bullfinch, Grosbeak, Great Tit and Nuthatch.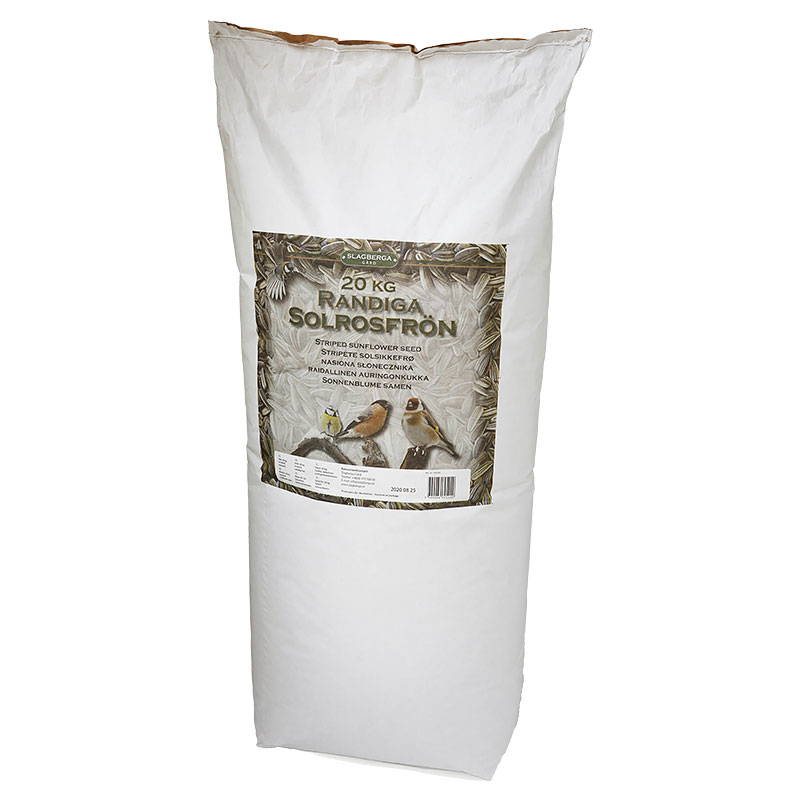 Striped sunflower seed, 10 kg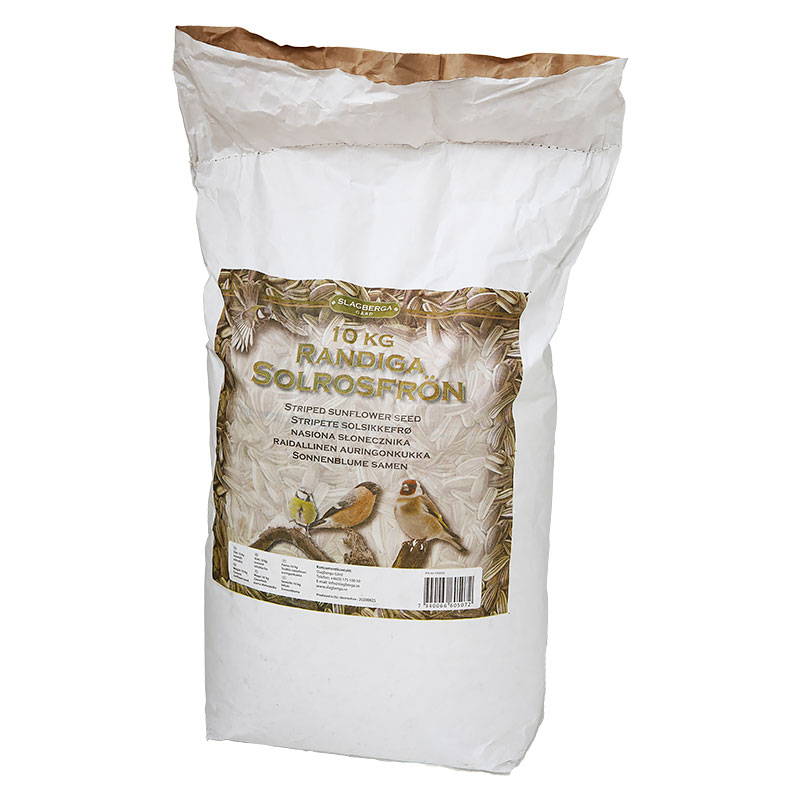 Striped sunflower seed, 20 kg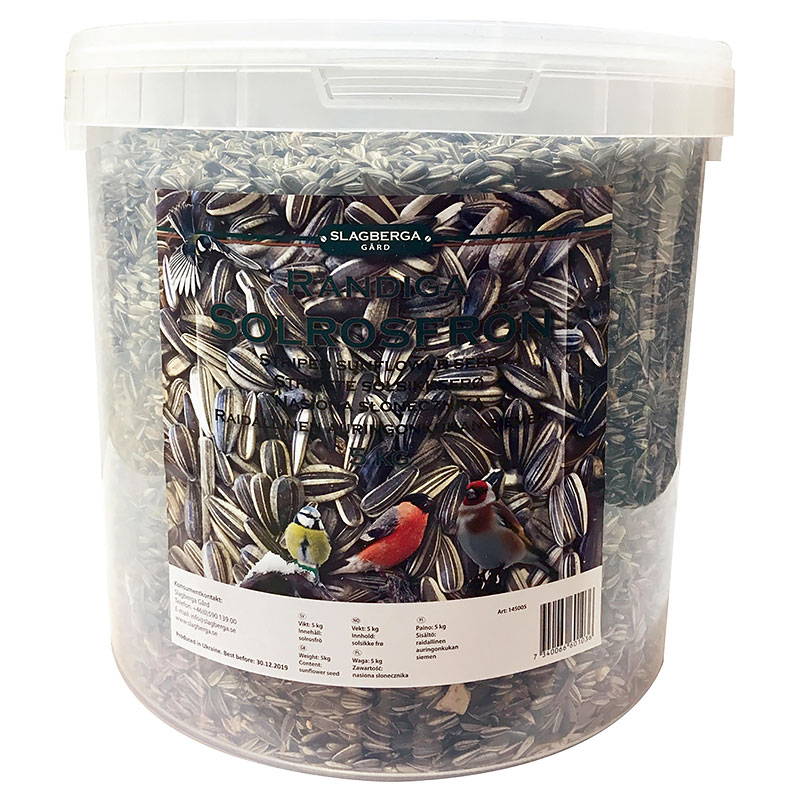 Sunflower seed in bucket (different sizes)